Return To Jobs
Apply For Job
Surgical Technician - Basalt, CO
---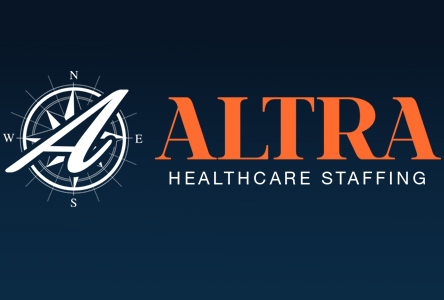 - Fulltime
- Fulltime 



To us, it's about living life to the fullest while serving our patients, teammates, neighbors and friends. We are dedicated and passionate in everything we do, seeking challenge and appreciating the routes that got us here. Whether our path is clinical or not, we all came to find balance and meaning in our lives within the work we are passionate about and the adventures we live.
POSITION PURPOSE: 

Assists with the surgical care of the patient in the operating room. Duties include, but are not exclusive of stocking, pulling cases for the next day, pulling instruments, cleaning OR after cases, replenishing and preparation of surgical supplies, instruments, and equipment. Functions as a member of the surgical team by assisting and anticipating needs of the surgeon. Maintains current education in aseptic technique, routine operating room procedures, and all other duties as assigned.

ESSENTIAL JOB FUNCTIONS: 

Scrub person functions with working knowledge of aseptic technique and AORN Standards.
Checks all items for proper packaging, processing, moisture, seal and packaging integrity, sterile indicator if present, and expiration dates.
Maintains sterile integrity of all items and fluids introduced onto the field.
Monitors sterile field for events that may contaminate field and corrective action initiated.
When moving within or around a sterile field does so in a manner to maintain the integrity of the sterile field.
Prior to use, all equipment is visually checked for fraying of cords and plugs or other damage.
When turning on machine, confirms self-test pattern as necessary.
Anticipates need for equipment and supplies as evidenced by no delays in procedures.
Knows the order in use of material and supplies.
Reports changes in temperature of room to appropriate person.
Perceptive to patient's sensory environment.
Monitors, evaluates and revised preference cards.
Contributes to the individualized, ongoing delivery of care within the scope of practice.
Maintains flexibility and appropriate response to changes in priorities, established plans, goals or time frames.
Supports the decisions and actions of the Manager or Charge Nurse. Respects others.
Participates in departmental QI program including confidential occurrence reporting.
Perform other duties as assigned. Must be HIPAA compliant.
MINIMUM QUALIFICATIONS: 

Experience:

Preferred, one year of Operating Room experience working as an OR technician in a hospital setting.

License(s):

Licensed in the state of Colorado as a Surgical Technician required

Certification(s):

Basic Life Support (BLS) by the American Heart Association (AHA) required
Certification from ASTI (Association of Surgical Technologists, Inc.) preferred.

Computer / Typing:

Must possess, or be able to obtain within 90 days, the computers skills necessary to complete online learning requirements for job-specific competencies, access online forms and policies, complete online benefits enrollment, etc.

Benefits Summary: This position offers a robust benefits package including Medical, Dental, Vision insurance, 403(b) retirement plan with up to 5% retirement deferral match, paid time off, tuition reimbursement, student load assistance, childcare assistance, life and disability insurance, employee assistance program, quarterly bonus potential, amongst others.